Welcome to 2014!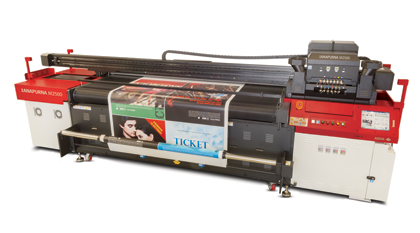 Happy New Year and welcome to 2014! It was a busy year at BPI Media Group, and I want to personally thank our employees, vendors and especially our customers for making 2013 a wonderful year.
We ended the year with the exciting news that we have entered into wide-format printing. In November, we took possession of a new Agfa Anapurna M2500 along with a Colex cutter/router to assist our customers with all their wide format needs. This equipment will allow us to print a wide array of items such as banners, POP's, window clings, and even indoor and outdoor signage. The Colex cutter provides professional finishing with the ability to cut unique shapes and in quantities as low as one piece.
With the addition of this equipment, we can readily offer our customers numerous ways to communicate with their clients that include digital printing, offset printing, direct mail, multi-channel campaigns and now with wide-format offerings.
As we enter our thirty-fifth year, we want to take time to thank everyone who has contributed to our continued success. We appreciate the opportunity to work with and continue to grow with each of you.
Please contact your sales representative to learn more about our new wide-format offering or any of our other services.